Fact: Green text are links! Check them out!
THIS PAGE IS BEING WATCHED BY ENEMIES OF THE LULZ.

BEWARE OF BUTTHURT.

Why Angry Birds Modding Hub SUCKS!

But first, What is Angry Birds Modding Hub? Well is a "modding" thing for the games made by Rovio Entretainment. Angry Birds! Yes! That overplayed game from 2012 where kids killed 420. 690 birds to "destroy" green pigs! HOW SATANIC IS THAT?!
Reason #1: THEY WORSHIP THE DEVIL!!!
Every game that have a Modding Community sold his soul to Satan! (Ex: Doom, Duke Nukem 3D, Wolfenstein 3D, TF2, Cunter Strike 1.6, Plants vs Zombies, Friday Night Fuckin'). Angry Birds Mods aren't the exception, and worse, it has a super shitty community!!!
Reason #2: ThEY ARE RACISTS!!!
Just look at this image...
this is NOT normal for a family friendly community!
Reason #3: They have a horrible Discord Server...

Since was confirmed that Discord was a Spyware to spy little girls nipples and take pictures for pedos like , Michael Jackson's Ghost, Furfags, Logo Kids, Beaver & Buttface (two infamous child molesters) and Pedobear. They still use it, this is obviously that every modder is a pedo!
Reason #4: THEY FUCKING HATES ANGRY BIRDS EPIC IN THE SHITSCORD SERVER!!!!!
This is the worst thing that can ever happend on this community... HATING MOTHERFUCKING EPIC!
Want to troll them? Great! Heres some steps.
Step 1. Enter to the server
Step 2. Go to general and ask about how to download Epic for your crappy Android device
Step 3. If they ban you, insult you or nobody cares about you, start using Multi-accounts!
Step 4. ???
Step 5. PROFIT!!!
Gallery
Fun Fact: if you stare your mouse on a image, it will appear a box of text!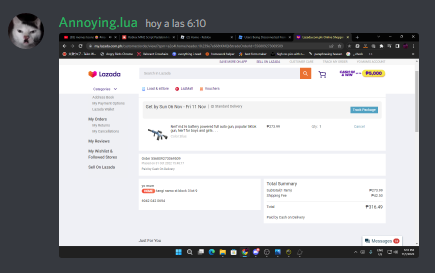 And, for the best one...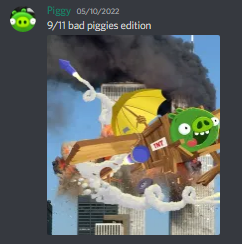 In Conclusion, NEVAR TRUSTH ON THESES FAGS!